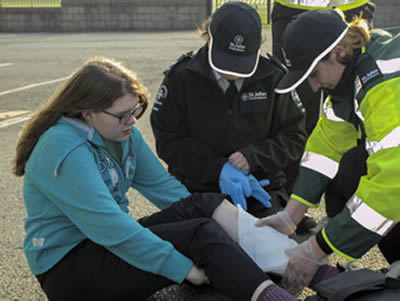 Tallaght is a young division within St John Ambulance Ireland, having been re-established in the last five years by Caroline Smyth-Morrissey.
The adult division is made up of 12 active members, qualified at various levels across the pre-hospital spectrum. These members train weekly, and find it interesting, interactive and varied.
Local duties can be quite eventful, allowing members get lots of hands on experience, boosting their confidence. Larger duties are a great opportunity to meet members across the organisation, to "feel that you are an essential part of a larger national organisation".
Last year, the small division worked up an impressive 400-hours on public duty, locally and in conjunction with other divisions at stadiums and events around the capital.