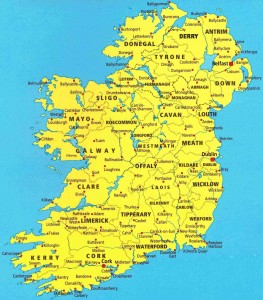 Operationally and geographically, St John Ambulance is organised into a number of local units known as "divisions", each headed by a Divisional Superintendent and typically consisting of 10-30 members. Superintendents are assisted by Divisional Officers, Sergeants, Corporals and Lance Corporals, who form middle management.
A division may also have an attached medical practitioner or registered nurse, known as a Divisional Surgeon and Divisional Nursing Officer respectively.
Divisions are located in cities and towns across Ireland, including a number of divisions in Dublin City and County, with further divisions in Drogheda, Mayo, Cavan, Kildare North, Cork City, Glanmire and Limerick City.
Most of our Divisions have their own pages on the website, with information about their meeting times, location, contact details, etc., select a division from the list below to find out more.
Glenageary Division
North Kildare Division
Ongar Division
Walkinstown Drimnagh Castle Division