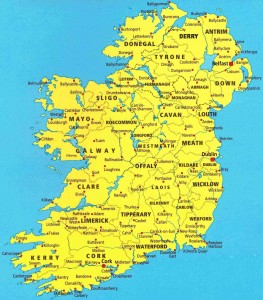 St John Ambulance Ireland has several local units known as "Divisions" across the country. Each Division has 10 to 30 volunteer members who are supported by a Divisional Management Team and led by a Divisional Manager.
Some Divisions may have medical personnel, such as doctors, nurses, and paramedics, but the majority of our volunteers are from non-medical backgrounds.
SJAI Divisions are located in cities and towns across Ireland in regional settings, as shown in the table below. Our Divisions have links on our website with information about their meeting times, contact details, etc. You can contact your local Division to learn more about training courses, event medical cover, and becoming a volunteer.