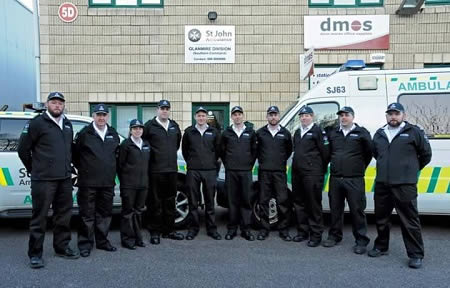 Regular duties include attendance at Munster Rugby, Cork GAA, Thai Boxing, Ballindenisk Equestrian Centre, Road Races, Cork City Marathon, Live At The Marquee and more.
Our meetings are usually a short theory talk on a range of subjects and then a practical session to put the skills learned during the theory session, into practice.
Our membership is drawn from every area of society, from students to home-makers, and from tradesmen to emergency personnel. This mixture of skills enhances our training, and coupled with extra courses, such Cardiac First Response, Emergency First Responder and more recently, Emergency Medical Technician, these will prepare our members for the varying emergency situations they come across on Public Duty.
Our main workload is our attendance at large and small crowd events. These events range from GAA, Soccer and Rugby games, to equestrian and point to points, or any event requiring First aid or Ambulance cover. Most events take place at weekends, but we provide cover 365 days a year.
Our members also provide assistance and instruction on courses we offer to the public. These courses are valuable for recruitment and general First Aid training for the public, and industry.