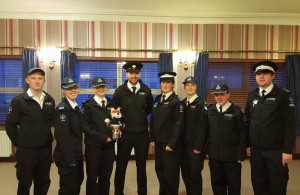 The Foxrock Division has 3 Divisions. The Adult Division, the Ambulance Cadet Division (Boys) and the Nursing  Cadet Division (Girls).
Currently there are around 20+ current adult members as well as around 30-40 cadets in each division. Every member is a volunteer who gives up their time to help better the local community and Foxrock division as well as the organization as a whole. We have a fully stocked EMT Ambulance ready to assist us on our duties.  We have a variety of different skill levels within the division, ranging from volunteers who are medical professionals, to those with certificates from the Pre-Hospital Emergency Care Council (PHECC). Foxrock Division is very active all year round covering events in our local  community assisting with duties such as Leinster Rugby, Equestrian Events,  Music Festivals, Dublin Zoo and Iron Man to name a few.  Attending these events gives members the opportunity to practice their skills and to assist members of the public in a positive way.
The Ambulance Cadet and Nursing Cadet Divisions are for younger members aged between 11 and 17. As part of the training members work in teams building  up valuable team based skills and leadership as they progress through the rank structures.
We are always open to meeting new people and adding expertise and life advise to our already diverse division. Don't worry if you feel under skilled or that you can't bring much to the table, you'd be surprised what skills you can pick up and what hidden skills your possess already. No previous first aid or skills are needed to join. All you need to bring is a friendly attitude and a feeling of wanting to learn first aid and you'll fit right in. If you would like to make a difference to your community, get in touch today. Foxrock division is also a very social group and we try to run events monthly which we feel helps to build friendship and help our members work better as a team. As a new member you will always be invited to these events to help to try to settle you in to division life as well as to introduce you to some friendly faces. Remember, everyone started out once where you are now, so don't be afraid because believe me we all remember it!!! We also run two cadet divisions for children between the ages of 11-17, if interested in getting your kids involved please feel free to contact us and we can give you all the relevant information.
The Foxrock Adult division has a long and established history among the Foxrock community. Commissioned since 1996, this division has always put it volunteers at the forefront of first aid training in the interest of the community and the events that we cover. We strive for excellence in our duty of care and have a range of people from different backgrounds from, students to accountants to nurses and doctors. There are a wide variety of skill levels ranging from First Aiders, Community First Responders, Emergency First Responders, Emergency Medical Technicians to name a few as well as having some active medical professional  Nurses and Doctors. Foxrock adults always sacrificed their time and energy to better the community and its still clear today that this is a central pillar for the Foxrock division. We have 20+ active adult members who train regularly on Monday evening updating themselves on the latest techniques and scenarios that we have come across while on our duties of care. Our Officer in charge is 1st Divisional Officer Stephen Howett, who took over in 2015 and has made excellent progress maintaining the prestigious, integrity and name of Foxrock Adult Division.
If you are interested in joining our Adult Division please drop us an email at  [email protected]