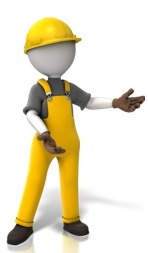 In light of the ongoing pandemic this 1.5-hour instructor-led course will equip first aiders with the up to date information and procedures on Covid-19 for first aiders.
On the 9th May of this year, the government, in conjunction with Health and Safety Authority (HSA), the Health Services Executive (HSE) and the Department of Health and the Department of Business, Enterprise and Innovation published a "Return to Work Safely Protocol". This protocol provides guidance to employers to help safeguard their workers when returning to the workplace.
This protocol advises:
"Workers with a specific role in acting as first responders should be provided with updated training on infection prevention and control principles including performance of hand hygiene and appropriate use of personal protective equipment when delivering first aid"
Who is this course for?
This course is for first aiders in the workplace
Course Content
Key control measures for coronavirus
Types of personal protective equipment (PPE) and recommended PPE equipment for your workplace
Correct procedure for donning (putting on) and doffing (taking off) various types of PPE
How to treat a patient with suspected / confirmed Covid-19
Updated guidelines on performing Cardiopulmonary Respiration (CPR)
Personal wellbeing
How will I learn?
Our instructor will deliver the course online using video-conferencing. This enables learners to ask questions and interact with the instructor and other course participants in real time. The course presentation will be shared onscreen in real time and the practical components of the course will be demonstrated in a series of videos
Will I receive a certificate in first aid?
As there is no formal assessment on this course, a St John Ambulance Certificate in First Aid is not issued, however, learners will receive a Certificate of Attendance
Cost
The cost of the course is €30 per person and can be booked below securely using PayPal. If you wish to use another payment method then please contact 01 668 8077 or training@stjohn.ie