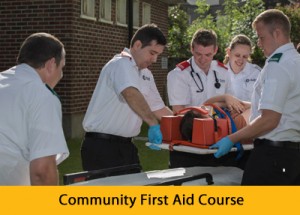 Learning first aid with St John Ambulance can be rewarding and a worthwhile experience. It might also be the first step for those who wish to volunteer with our organisation.
Courses are held in Dublin, Cork, Limerick, Drogheda and we can also provide in-house or on-site training upon request.
How much does the course cost:
The cost of this course is €100. The cost reflects a high trainer to trainee ratio, an emphasis on small-group learning, and also includes the cost of course manuals and assessments
How is it tested?
The course is tested by an theory examination and practical assessment. The St. John Certificate is valid for two years, with an ongoing option to extend if done so during the life of certification or within 90 days of expiry of current cert.
How long does the course last?
The course lasts for 8 weeks.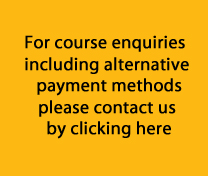 What is the syllabus?
Managing Incidents 
Resuscitation including A.E.D. 
Poisoning
Patient Examination
Fractures 
Miscellaneous Injuries
Priorities of First Aid 
Control of Bleeding
Communications
Unconsciousness
Wounds & Dressings
How to use an Automated External Defibrillator 
Heart Attacks
Burns & Scalds 
Why bother?
Every year there are over 13,000 deaths in Ireland due to circulatory problems most of which are from coronary heart disease. Approximately 50% progress to cardiac arrest within 2 hours. For many victims it is what happens in the first few minutes following a heart attack that will decide their fate. Every two minutes someone, somewhere, has a heart attack.  Part of our course includes training in the use of a Automated External Defibrillator.
Why train with St. John Ambulance?
You will be taught by an experienced trainer. Our trainers are also experienced First Aiders who will show you how the skills you learn can be applied in a real situation.
Our courses teach the most up-to-date protocols, as approved by National and European bodies.
If you take a St. John Ambulance course, you will know that you are ready to deal with a situation to the best of your ability.  You will be in the company of thousands of people trained by St. John Ambulance, and have the backing of an organisation at the heart of Emergency First Response.
You can also book a course using PayPal below, or should you wish to use another payment method or make an enquiry you can call our office on 01-668-8077 or by mailing training@stjohn.ie